Please join us for our July First Friday Art Show at The Great Frame Up in Wayne this Friday for a wine and cheese reception among friends.
Our opening reception will be Friday, July 7, 2017 from 5:00 pm – 8:00 pm where we will showcase the watercolor paintings of Anthony Zecca.  The paintings will be on display until July 28, 2017.

Anthony describes the creation of his watercolors.
"My art
work is the result of some thoughtful reflection and prayer I initiated almost 4 years ago. Mindfulness, spirituality and being in the moment were my goals.
People say that they can feel something when they see my artwork. Perfection is not the goal, but communion with the energy that fuels our hearts and our lives. I'm blessed to be able to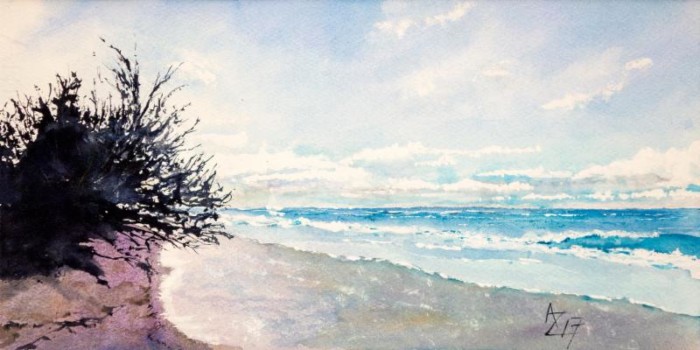 spiritually/emotionally connect with people through my work. That, I believe is the reason for this blessing. Influenced by every day scenes, living in the moment, is the subject matter for the work. . It has become a necessary part of my spiritual life and a blessing for which I am grateful."
---
Thank you once again for supporting the arts that make our local community so rich with color and culture. We hope to see you again this Friday!